Workshop series entitled: Games: Fun & Frolic! | Instituto de Educação da Universidade de Lisboa, 8 Nov -13 Dec. | Dr. Alyse Schoenfeldt
Map Unavailable
Date/Time
Date(s) - 02/10/2017 - 31/10/2017
00:00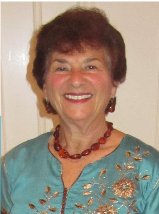 Strategies for Success in Second Language Acquisition with a Focus on Games/Activities Workshop series entitled: Games: Fun & Frolic!
Quartas-feiras, 8 de novembro a 13 de dezembro de 2017, das 17:30 às 19:30
Instituto de Educação da Universidade de Lisboa
Formador: Dr. Alyse Schoenfeldt, Palm Beach State College, USA
Inscrição gratuita, mas obrigatória. Data limite de inscrição: 31 de outubro de 2017
Inscrição obrigatória AQUI
This is a series of 6 workshops, 2 hours per session, which will be presented entirely in English. It will consist of entertaining, interactive presentations on the importance of the usage of educational games in language acquisition classes for both experienced and inexperienced teachers at all levels- primary through adult. Ideally, participants will encounter a barrage of refreshing, useful, practical, hands-on possibilities for classroom use.
The series is an invitation to the art or craft of language learning in an EFL environment. There will be a theoretical background discussing the interactions and relationships of the learner, the teacher and the learning environment, the importance of variety, diversification, and positivity. Next, specific strategies and methodologies will be employed with regard to listening, speaking, reading and writing skills as well as cultural differences.
All workshops will be conducted by Dr. Alyse Schoenfeldt, a Harvard Graduate who has taught at Palm Beach State College in Florida, USA for the past twenty years. Alyse loves her profession and is an experienced Foreign Language Instructor at both the secondary and university level who was inducted into the Florida Teachers' Hall of Fame. She received her Dr. of Education degree with a specialization in Language Acquisition & Methodology.  In addition, she is an ex-Fulbright scholar who worked in both Albania & Chile.
Acreditação
O processo de acreditação pelo Conselho Científico-Pedagógico da Formação Contínua está em curso.
---